Your skin takes a beating in the winter. Our experts designed this kit to help defend your skin against the elements. Deeply hydrating ingredients will keep your skin soft, smooth, and comfortable while calming ingredients will help to ward off redness. The sun doesn't weaken in the winter so we included a top-notch SPF-enhanced moisturizer and tossed in a luxurious hand cream and lip balm for good measure.
"
Expert Take
Your skin needs extra hydration to stay healthy and looking great throughout the winter no matter your skin type.
Yvette | Skincare Expert
We've got your back (and your face). Book a virtual consultation and an actual men's skincare expert will send product recommendations straight to your inbox.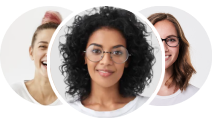 START YOUR FREE CONSULTATION