Travel takes a toll on your skin. Airplane AC dehydrates, sun exposure damages, and jet lag doesn't do your face any favors. To help, our experts packed this kit full of deeply hydrating and detoxifying skincare products that are travel-friendly and designed to keep your skin looking fresh no matter how far your travels take you.
"
Expert Take
We designed this kit to defend against every skin stressor that comes your way when traveling.
Yvette | Skincare Expert
We've got your back (and your face). Book a virtual consultation and an actual men's skincare expert will send product recommendations straight to your inbox.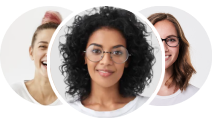 START YOUR FREE CONSULTATION